Advertisement
"I bawled my eyes out."
Meghan Trainor was on The Tonight Show With Jimmy Fallon, where she talked about The Four, the new game show she's a judge on.
youtube.com
Because of the elimination-style nature of the show, Meghan said things get intense — especially on the judging panel.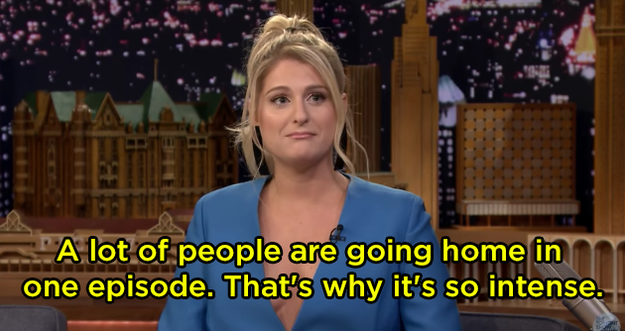 youtube.com
So much so that Meghan said she cried.
youtube.com
She said she cried because of an "aggressive" altercation with the other panelists.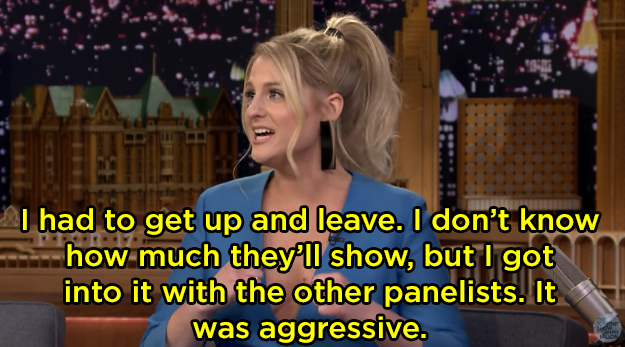 youtube.com
And one of those panelists was P. Diddy.
FOX
Meghan said the problem was that Diddy and the other judge — who was either DJ Khaled or Charlie Walk — didn't let her speak.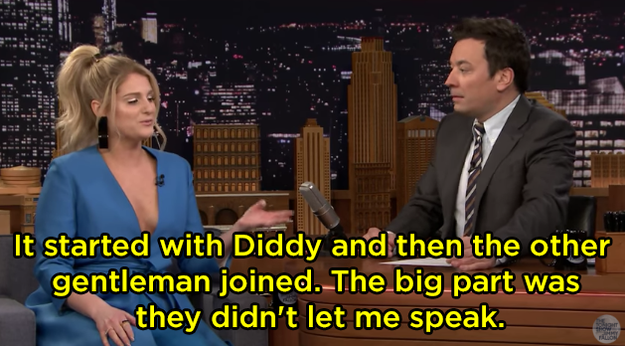 youtube.com
The show never cut back to her, apparently taking her tears as her response.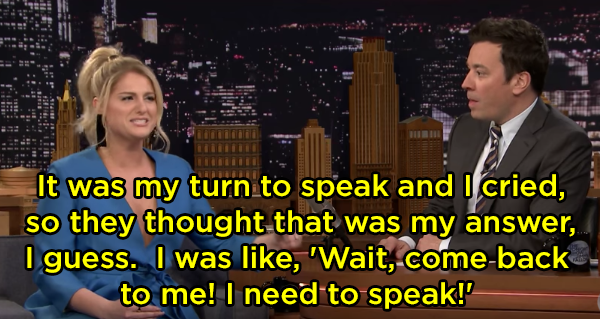 youtube.com
Meghan then said she needed to take five and had a moment.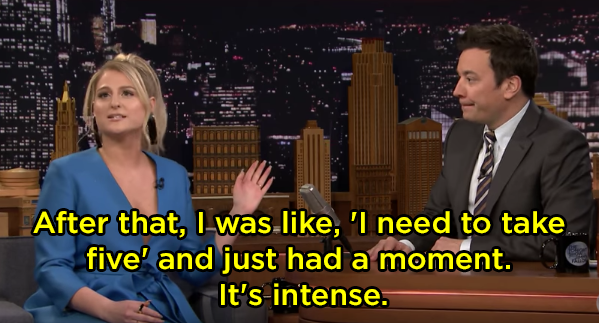 youtube.com
Meghan said the episode airs on Thursday, so we'll see how this unfolds. Either way, can 2018 finally be the year that men shut up and let women be heard?!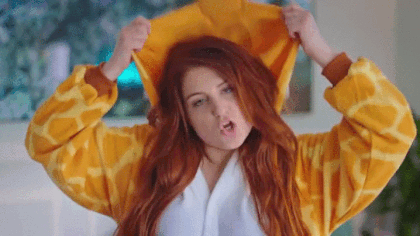 Sony Records